Why self storage is blooming?


Well to be quite blunt, reasons are many...

"The economy has reached an all time low and houses are being lost because people cannot pay mortgages. Many companies cannot continue to pay huge leasing costs and rates. People who want to become self employed but do not have huge working capital to start with are just a few samples of reasons and the list goes on"

The underline result is a continued need for self storage. Becoming a self storage operator is easier than you would think, because companies like ours do a big percentage of the work. If you would like to get involved in this multi - million pound industry of ours and need good sound advice you can talk to us. We have a proven track record and our clients continue to use our services week after week month after month.



With this in mind read on ...


For your information - New and used steel shipping containers offered by www.fabandsitecontainersales.com are for sale to both private and commercial users for use as self-storage containers and export shipping. Our containers have a wide variety of uses, such as: living space, secure data centers, generators, recording studios, military use or general storage containers for cars, books or documents, furniture, equestrian tack rooms, foodstuffs or refrigeration units and much more.

An additional advantage is that they are fully transportable. We are the countries leading container conversion company. We always offer workshop or onsite modifications.

See website www.shippingcontainerlockbox.com and go to gallery. We offer the option to lease your containers over an agreed period of time to suit your cash flow. Go here for leasing options that are the best in Europe for containers at www.shippingcontainerleasing.co.uk

New shipping containers are normally manufactured from high tensile rust inhibiting corten steel, which increases life span. Having a csc plate see the www.shippingcontainersurvey.com they can be used for shipping containers. They come in a wide variety of sizes and types 40', 20', 10' and 8' x 8'6" standard height, or 9'6", single or double ended doors.

Fabrication and site services UK have many of these units in stock in their depots throughout the UK and Ireland, and have new stock arriving every month.



SECONDHAND SHIPPING CONTAINERS


The previous use of the containers from us will determine the condition. They should be offered in W/W (wind and watertight) condition, and be structurally sound. Always ask the age and condition of the container. If viewing before purchase, pay particular attention to the roof and doors, known weak areas.

The majority are of standard 8'6" height and much sought after. The 40's, can also be 9'6" high. A conventional shipping container does not have a lock box fitted. Go to another one of our websites www.shippingcontainerlockbox.com and we will supply and fit a lockbox which will considerably improve security.

Do not attempt to use a container sold as a Storage Unit for Shipping Purposes as this can be a very expensive mistake. We offer nationwide surveys see our website www.shippingcontainersurvey.com

Always discuss the specific use for your container(so), as practical advice may identify points not considered. At all times refer to our websites or telephone us with questions or concerns you may have. Go to www.fabandsite.co.uk or call 01794 322808 \ 07736328336 any time




Shipping Containers For Self Storage

(part of Fabrication and Site services UK)

According to the Self Storage Federation (www.selfstoragefederation.com) a trade group charged with monitoring such things, the United Kingdom now possesses hundreds of personal storage sites.

All this space is owned by independent operators www.selfstoragefederation.com what this actually translates into is the fact that self storage is booming, and the requirements are becoming more urgent as every day passes.
---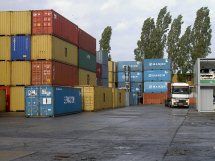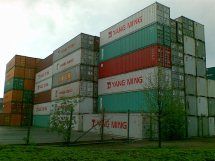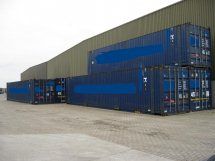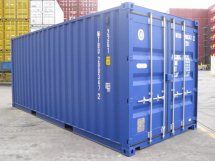 Fabrication and Site services UK 01794 322808 \ 0773 632 8336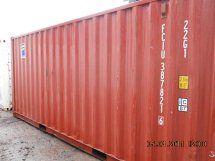 Regards use of cookies when visiting website

A cookie is a small data file which asks your permission to be placed on your computer's hard drive. Once you agree, the file is added and the cookie helps analyse web traffic or lets you know when you visit a particular site. Cookies allow web applications to respond to you as an individual. The web application can tailor its function to your requirement, preference on likes and dislikes by gathering and remembering information about your preferences.

We use traffic log cookies to identify which pages are being used. This helps us analyse data about web page traffic and improve our website in order to adapt it to customer needs. We only use this information for development analysis purposes and then the data is removed from the system permanently. A cookie does not allow or give access to your computer and any information about you other than the data you choose to share with us. If you fill out online contact forms you have asked us to contact you accordingly. You have the option to choose or decline cookies through your browser a simple process. All web browsers automatically accept cookies, but you can manually block your browser setting to decline cookies if you prefer. This may prevent you from seeing some of the website although we endeavour to make our sites as user friendly at all times. Your privacy matters to us.